The Institute for Genome Sciences is led by preeminent scientists, who have pioneered the fields of microbial genomics and bioinformatics and who are trailblazers in innovative, multi-disciplinary research initiatives.
Claire M. Fraser, Ph.D.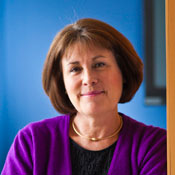 Director
Professor, Medicine, Microbiology and Immunology, University of Maryland School of Medicine
Claire Fraser is a globally recognized scientist - pioneering the field of microbial genomics and the application of large-scale DNA sequencing and analysis to the study of the microbial world. Dr. Fraser and her colleagues decoded and analyzed genomes of disease-causing bacteria that cause anthrax, Lyme disease, syphilis, tuberculosis, cholera, meningitis, pneumonia, and ulcers.
Jacques Ravel, Ph.D.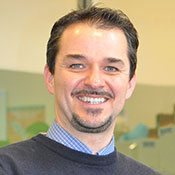 Associate Director, Genomics
Professor, Microbiology and Immunology, University of Maryland School of Medicine
Dr. Ravel is a lead investigator on human microbiome studies and has expertise in microbial genomics and microbial forensics. His research focuses on the application of microbial genomics to three main topics: exploring the interaction between the human microbiome and its host, microbial genome sequence comparative analyses and chemical genomics.
Owen R. White, Ph.D.
Associate Director, Bioinformatics
Director, Bioinformatics, UM School of Medicine
Professor, Epidemiology and Public Health
A critical product of Dr. White's research is to engage other researchers in large-scale interoperation, for annotation, ontology development and data sharing. NIH has selected Dr. White as the lead scientist for the Human Microbiome Project's central data repository or the Data Analysis and Coordination Center (known as the HMP DACC).
Center Directors